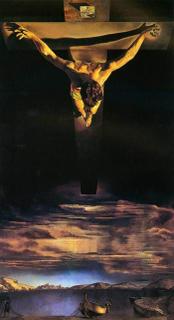 The Last Words of Christ
"Faher, forgive them, for they do not know what they are doing."
Luke 23:34
To the thief on the cross,
"I tell you the truth, today you will be with me in paradise."
Luke 23:43
To his mother and to John, the disciple,
"Dear woman, here is your son."
..."Here is your mother."
John 19:26-27
"My God, my God, why have you forsaken me?"
Matthew 27:46
"I am thirsty."
John 19:28
"It is finished."
John 19:30
"Father, into your hands I commit my spirit."
Luke 23:46
< ================ >
(taken from the Holy Bible)